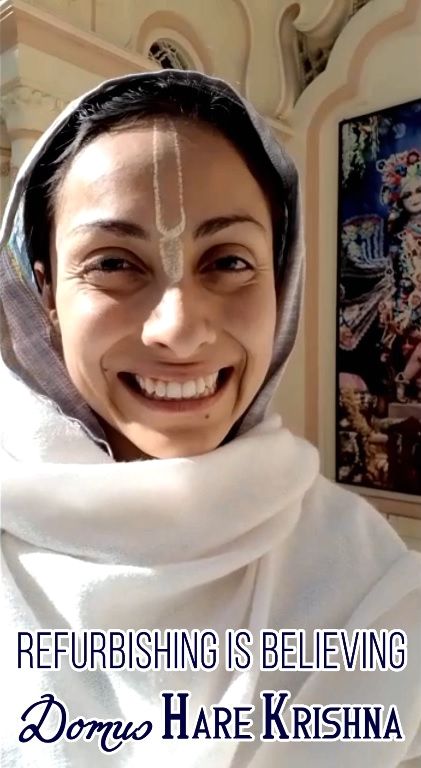 Hare Krishna, I'm bhaktin Catherine,
devotee of ISKCON Temple of Rome and I'm here in a very special place, the holy city of Vrindavan, in a very special Temple, Sri Sri Krishna Balaram ISKCON Mandir.
I'm here to ask a special mercy for those of you who will help us in this new project in Rome. As you may know there is a campaign going on to collect the funds for the refurbishing of the new temple in the countryside of Rome, the Domus Hare Krishna.
So we need you to collaborate and whatever you can do it will be important… small or big donation it can help anyway.
We wait for you, you're all invited!
Thank you very much, Hare Krishna!