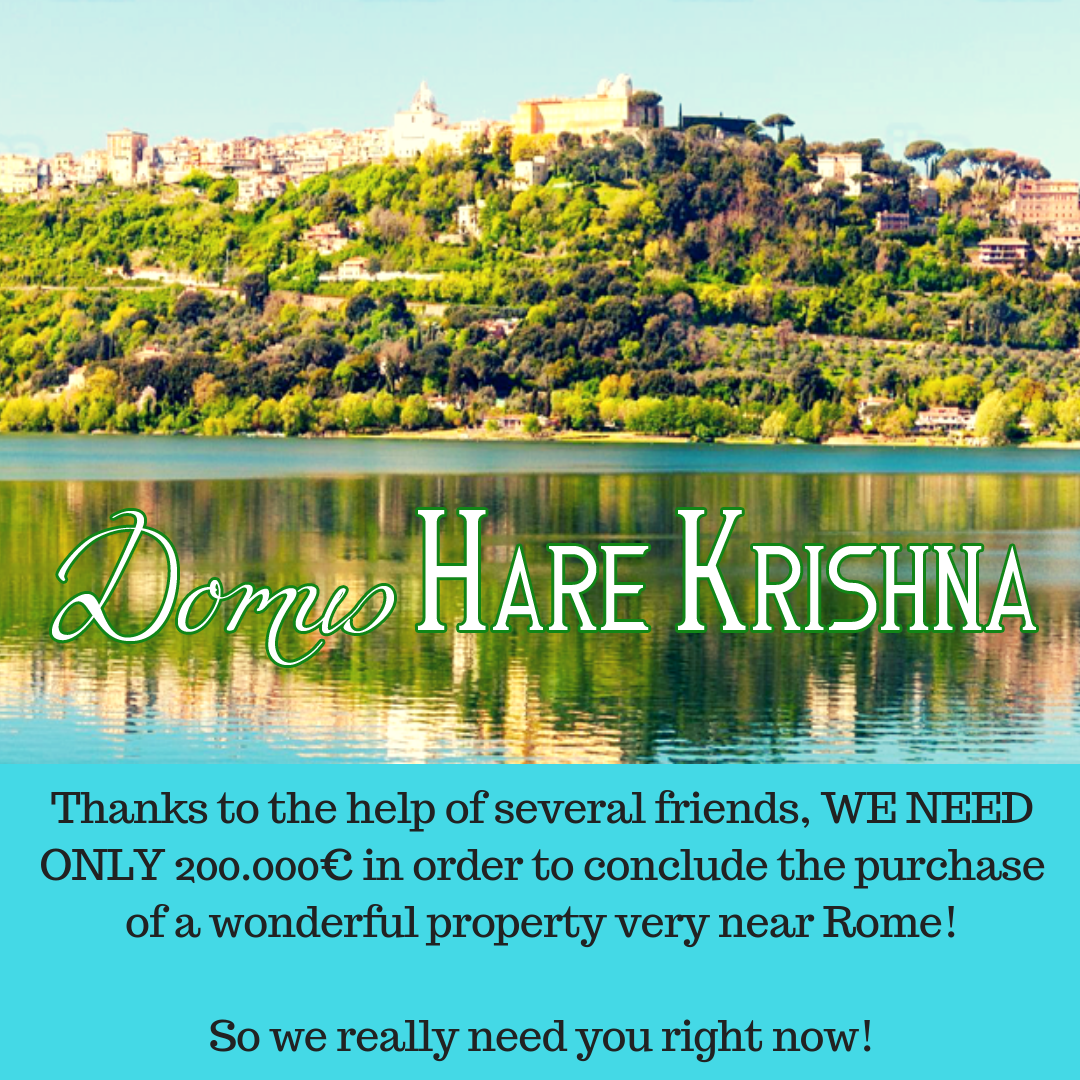 BENNY from RADIO CAPITAL | Wonderful property at CASTELLI ROMANI!!!!
Thanks to the help of several friends, WE NEED ONLY 200.000€ in order to conclude the purchase of a wonderful property at a prestigious place very near Rome (CASTELLI ROMANI)!
So we really need you right now! Yeah, right on!
https://www.gofundme.com/domus-hare-krishna-project